Serious mobile issue.
Description
This is a show-stopping bug, as I can't really complete development of my "mobile project" until all of my frameworks are in-place and fully functioning.
You see, I had been preparing to cover the back of my new iPad with stickers when I realized that I had no jQuery sticker. "How can that be?" I thought, as I've got jQuery pins, shirts, mugs... even a canteen. But no jQuery sticker.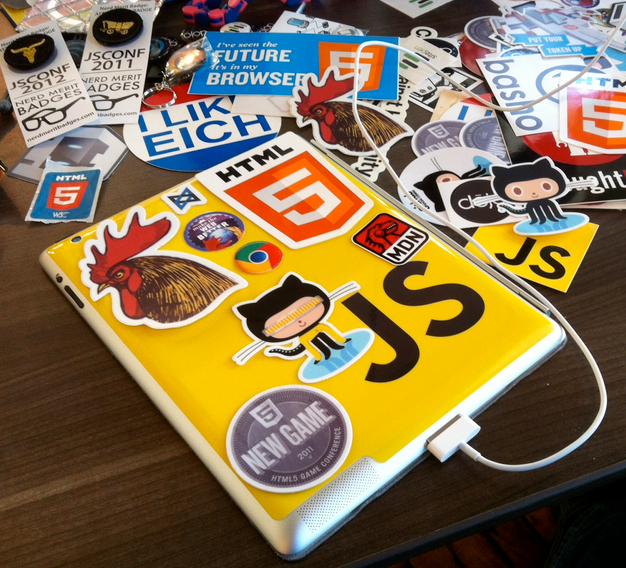 I hope for a prompt fix to this critical issue.